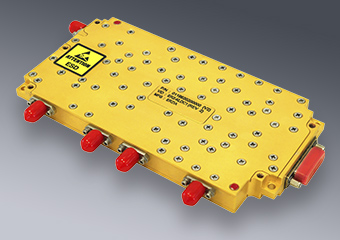 Get More Information
Description:
Frequency conversion is a key enabling technique in RF and Microwave systems. ERZIA offers several frequency conversion options in either narrow- or wide-band options for use in radar, signal intelligence systems, electronic warfare, remote sensing instruments and radio communication systems.
NARROW-BAND CONVERTERS
Narrow-band converters are typically found in SATCOM, TELECOM and RADAR applications operating in X-Band, K/Ka-Bands or the newer Q-Band. Our designs utilize reliable, proven technologies with the latest advancements.
WIDE-BAND CONVERTERS
Wide-band converters are typically found in ELECTRONIC WARFARE and TEST EQUIPMENT applications. ERZIA up/down conversion can completely move important sections of the spectrum while considering factors like the overall flatness, harmonics, spurs rejections, etc. Additionally, a tunable wideband up/down converter allows for a relatively narrow section of the spectrum to be converted. Also, because it can be dynamically tuned, any portion of a very wide band section can be quickly converted and tuned.
RF Bands:
X-Band
k/Ka-Band
Q/V Band
Wideband. (50+ GHz)
Key Technologies:
GaN
GaAs
Suspended Substrate filters
FPGA fast processing