RADAR
The concept of Radar is well known and has been used for decades in military and commercial aviation applications. In general, there is a broadening use of Radar technology for modern applications which includes big complex systems that monitor the airspace to innovative small electronics. Some of the many commercial applications using radar technology include airline and marine traffic control, remote sensing of the earth and our weather, small sensors in cars, or even novel topologies in small platforms like microsatellites or unmanned vehicles (UAVs) and more. With the increase in demand, there is a constant evolution of the technology required because these applications are always searching for the highest accuracy, greater power efficiency, and smaller sizes. ERZIA consistently delivers industry leading innovative technology that is extremely reliable and that is why why we have earned an enviable reputation as one of the most respected brands in aerospace, defense, and satellite communications markets.

ERZIA offers high efficiency power amplifiers which have been specifically designed for Radar applications using solid state technology that operate in pulse mode, with a special focus on X-Band, and serve as the ideal replacement for Traveling Waves Tubes (TWTs). We also supply a wide range of ultra-efficient integrated assemblies for airborne and maritime radars, specifically designed and engineered for front ends and beamformers, and several of our COTS amplifiers are currently in use in military and commercial Radar systems around the world.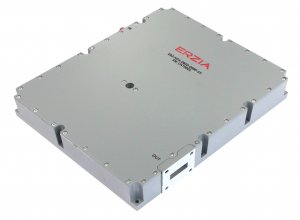 FEATURED PRODUCT
X BAND POWER AMPLIFIER
The ERZ-HPA-0850-0980-55 is a pulsed High Power Amplifier based on GaN technology focused for Radar applications in X band. It provides 300W in a compact size and modularity.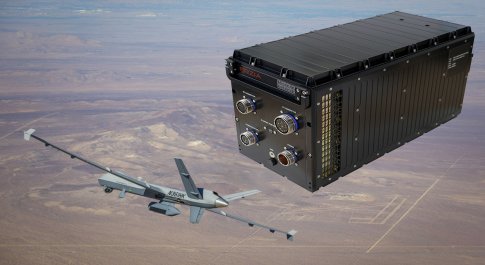 IN THE FIELD
RAYTHEON DEUTSCHLAND GMBH ADVANCED RADAR DETECTION SYSTEM USING ERZIA RF SUBSYSTEM
ERZIA has proudly collaborated with Raytheon Deutschland GmbH to develop and manufacture a unique RF subsystem, which is able to work with extremely large bandwidths, in several channels simultaneously, and able to select, convert, and filter the detected signals at an unprecedent speed. The custom RF unit from ERZIA is implemented in one of the main Line Replaceable Units (LRU) of the ARDS and interacts with the Antenna on the front end and directly with the Data Processing Unit (DPU) on the backend.