SATCOM
ERZIA has deep knowledge of the Satellite Communication Business. Our amplifiers and integrated assemblies are designed to the highest level of system performance and reliability and with the express purpose of making the next level of integration easier for engineering teams. As a result, ERZIA's Low Noise Amplifiers and High Power Amplifiers have earned an enviable reputation for high-reliability and performance under the most extreme environmental conditions.

ERZIA offers a COTS selection of state of the art Low Noise Amplifiers and High Power Amplifiers, with outstanding performances in Noise and Power, as well as industry leading reduced Sizes and Weights. These MW & RF amplifiers can also be integrated into our Block Up Converters and Block Down Converters which we design and manufacture for customer-specific platforms. We are specialists in Ka-Band, and we also provide a number of LNA and HPA products in X-Band and Ku-Bands.

Due to their extreme reliability, performance efficiency, compactness and quality, ERZIA products continue to enjoy a reputation for innovation and excellence within the Air SATCOM arena. ERZIA also designs and manufactures several LNAs, HPAs and Sub Assemblies for Ground, Maritime and Air platforms.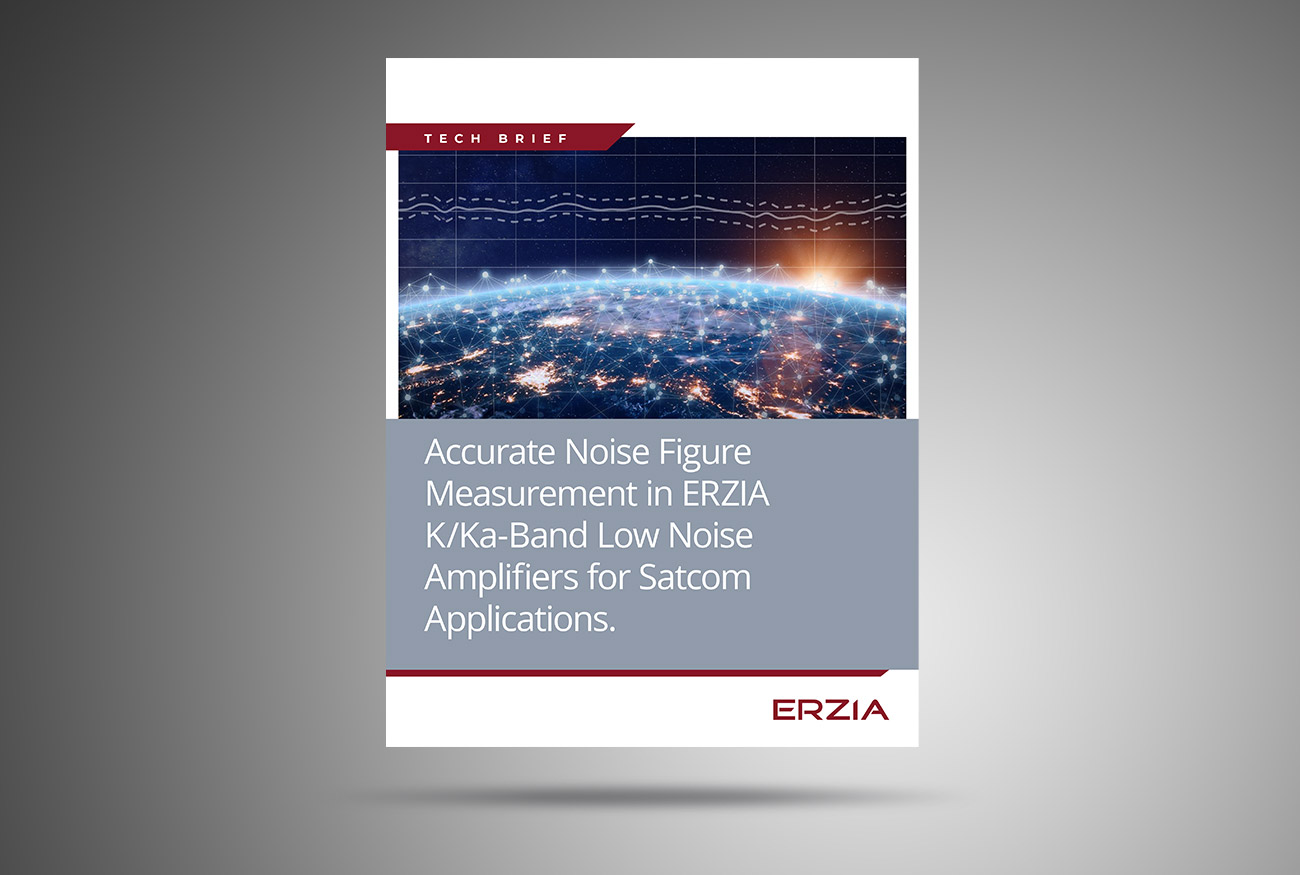 RESOURCES
Determining Accurate Noise Figure Measurement in ERZIA K/Ka-Band Low Noise Amplifiers for Satcom Applications
Determining accurate noise figure measurements includes a wide number of options, instrumentation, and techniques each with their own advantages and limitations. In this tech brief, we focus on non-cryogenic applications, with proven performance, that can be conducted with standard laboratory equipment and easily followed by trained personnel.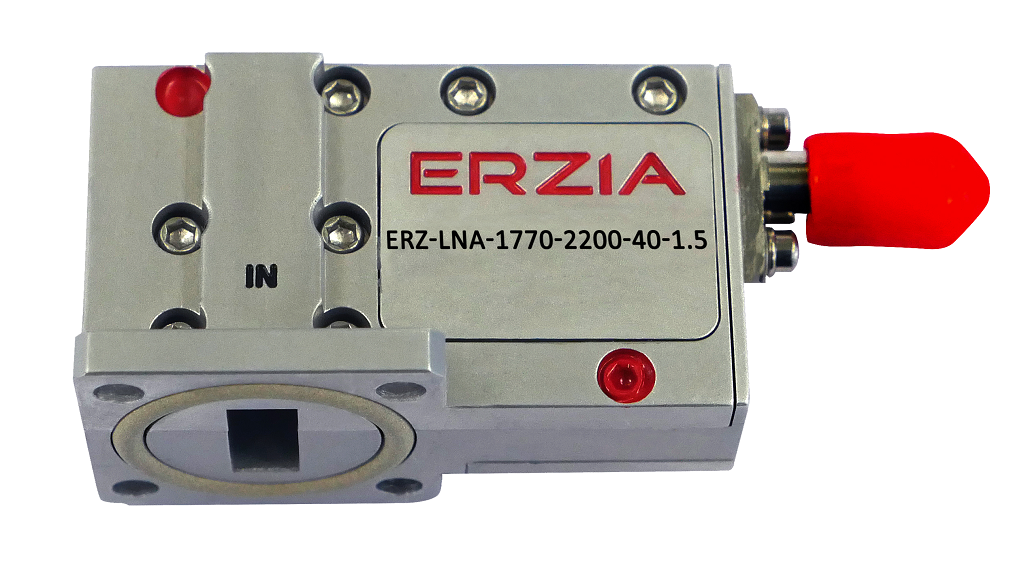 FEATURED PRODUCT
ERZIA KA-BAND LOW NOISE AMPLIFIER FEATURES 1.3 DB NOISE FIGURE
The operating bandwidth of model ERZ-LNA-1770-2200-40-1.5 is from 17.7 GHz to 22 GHz which spans Military and Civil Ku and Ka-band Satcom frequencies is perfect for commercial Satcomm applications.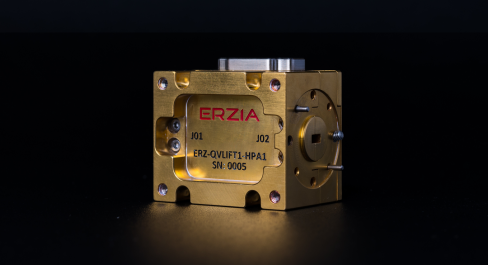 IN THE FIELD
ERZIA CONTRIBUTES TO BREAKTHROUGH QV-LIFT PROGRAM
The QV-LIFT three-year project was started in 2017 to develop Ground Segment Technology for the future Q/V band Terabit SatCom systems. Q/V band frequencies (40 GHz for downlink and 50 GHz for uplink) offer larger bandwidth for feeder links and for segments that require high data rates. The project provided key Ground Segment technologies and strategies that support Q/V feeder links, filling a technological gap on components and terminals with good performance at Q/V band.