Achieving your toughest microwave and RF specs is just the beginning.
If your RF/microwave applications are pushing the limits for performance and dependability, ERZIA can take you further. We are leaders in the design and manufacture of amplifiers and microwave assemblies for extreme environments where high reliability, low noise, high efficiency, compactness, and ruggedness are mandatory. Our devices and subsystems are engineered and produced to meet your highest performance requirements and take up as little space and weight as possible. Our mission is to stay ahead of your high performance RF/microwave needs so you can go further today.
Join Our Upcoming Webinar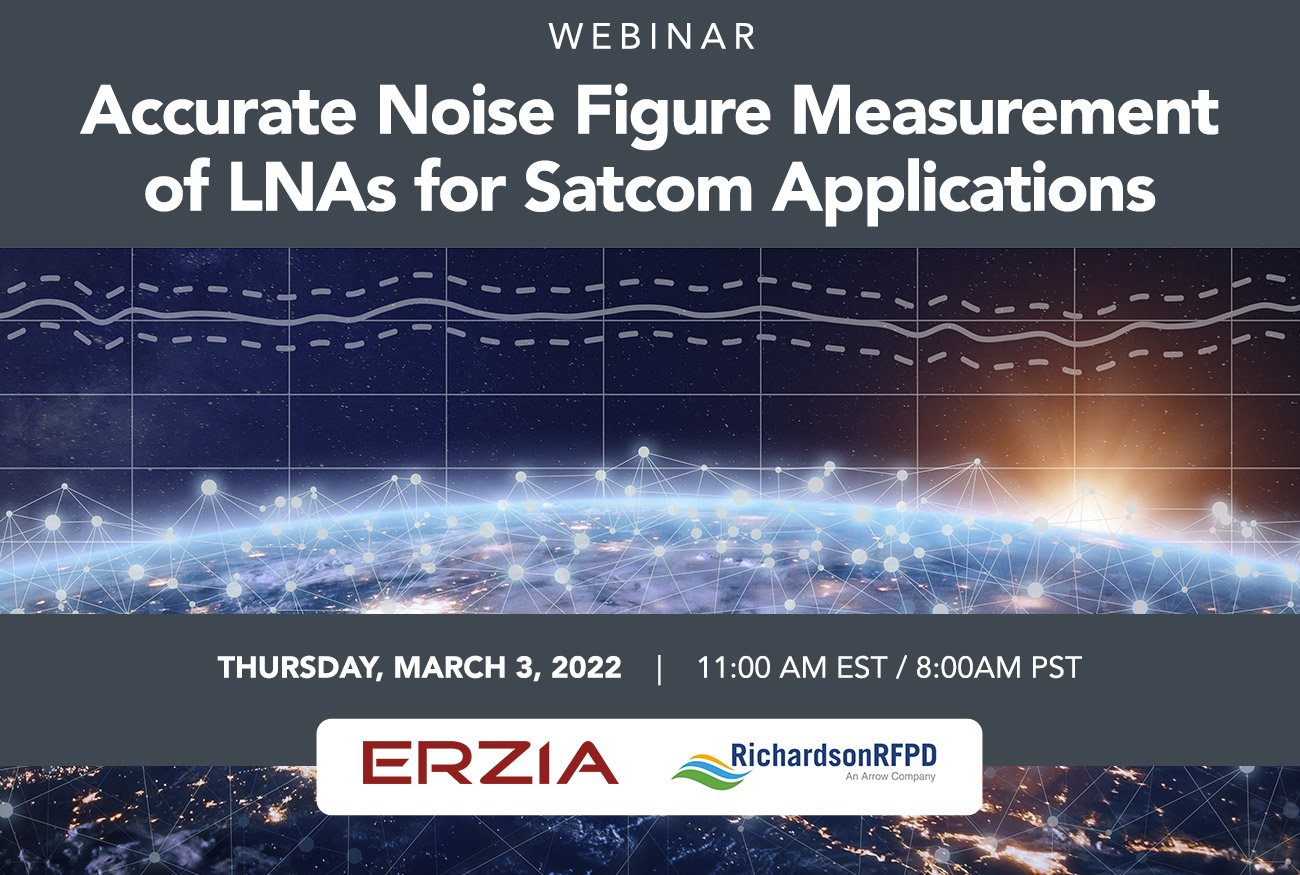 Accurate Noise Figure Measurement of LNAs for Satcom Applications
Come join us to hear why the cold-source method is the preferred technique for measuring LNAs, and particularly for K/Ka band satcom applications, despite the possible disadvantages in comparison with other typical techniques like the Y-factor method.