SPACE & NEWSPACE
HIGH PERFORMANCE RF & MICROWAVE DEVICES FOR SPACE INDUSTRY EQUIPMENT
ERZIA has been working in challenging space missions and aerospace programs since 2005. We are involved in the design, qualification and production of leading edge, highly reliable mission critical RF and microwave amplifiers, custom electronic modules and integrated assemblies for a wide number of space based programs and applications.
Our total commitment to delivering innovative quality products and service to our customers has earned ERZIA an enviable reputation in the space/areospace industry for designing and manufacturing high performance "space-qualified" RF and microwave devices that deliver as promised. Our state-of-the-art manufacturing facilities include a class 10.000 clean room for production, integration and environmental testing. We adhere to strict product assurance documentation standards and product quality measurement procedures to ensure manufacturing excellence based upon our UNE:EN:9100and UNE:EN:9001 certification.
With a long track record of success in traditional space programs, ERZIA is fueling innovation in NewSpace programs by offering a smart selection of robust RF and microwave Commercial Off-The-Shelf (COTS) amplifiers rated against exigent vibration, shock, acceleration and extreme temperature conditions, and radiation tolerance. The leading edge innovation available from ERZIA enables rocket and satellite designers to rapidly develop and launch the latest CubeSats, NanoSats, MicroSats, reusable launchers and more.
We can deliver highly reliable space level RF and microwave components "as-is" or easily modify them to meet your specific mission needs. With this approach, ERZIA can help designers confidently achieve a rapid design, build, test, launch to achieve your next space mission objectives.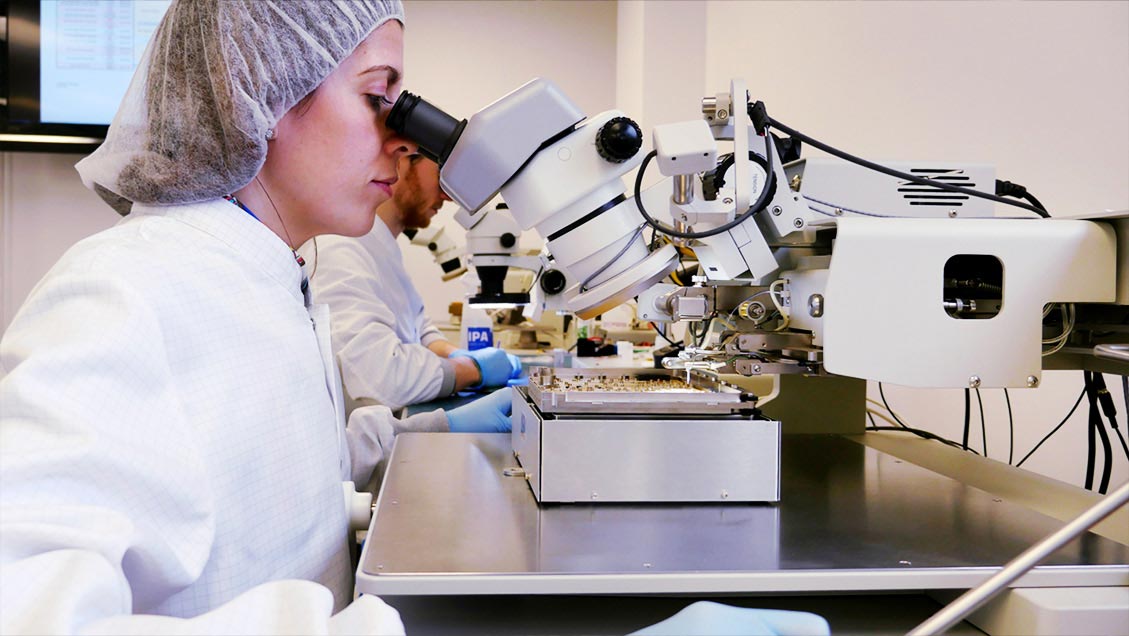 QUALITY FIRST
We follow the European ECCS rules and adapt to other standards such as MIL-STD-883, M/S. ERZIA is ISO 9001 and UNE-EN 9100 certified for the "design, development, production of radio frequency electronics and microwave in the aerospace sector".
ERZIA has always been involved in challenging missions and projects. We are responsible for critical components in space industry equipment that are directly related to mission success. Our total commitment to delivering quality work and service to our customers ensure that we achieve our goal of long-term reliability. To check out some of ERZIA's accomplishments, click Learn More:
FLEXIBILITY
Our goal is to achieve complete customer satisfaction by being flexible and implementing innovative management practices that guarantee cost effective project management and on-time delivery of products that fulfill your needs. We are also very proud of our technical support team, who help you deploy and integrate the solution, saving you time and money.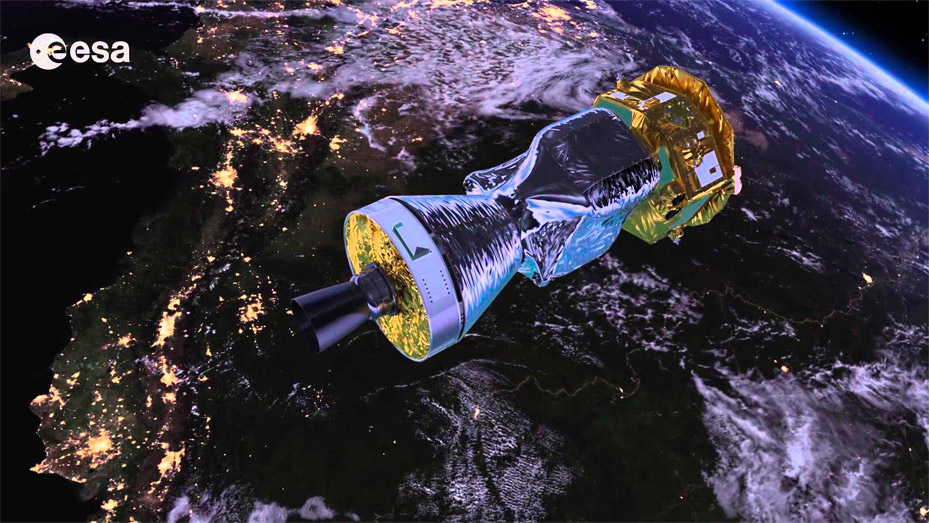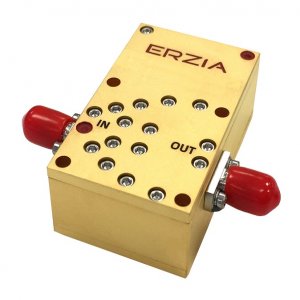 FEATURED PRODUCT
NEW "COTS" WIDEBAND LOW NOISE AMPLIFIER AVAILABLE FROM ERZIA
This is just one of the RF and microwave COTS amplifier models available to choose from ERZIA for your next mission. Our RF and microwave COTS amplifiers are already rated to withstand severe environmental conditions such as (shock, vibration, and temperature.) They can be used "as-is", or with small modifications, that can prepare them to better perform in the space environment, including taking into account the radiation climate.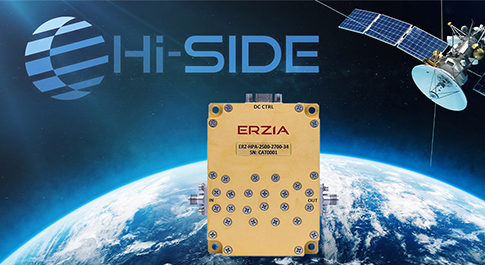 FEATURED PRODUCT
Cutting-Edge Ka-Band Solid State High Power Amplifier
While the satellite market continues to grow, it is still a niche market with few satellite equipment and solid-state power amplifier manufacturers with the level experience that ERZIA has achieved. Watch the video highlights about ERZIA's involvement in the award-winning Hi-SIDE Project and our new solid state high power amplifier that operates in the Ka-band range of 25 to 27 GHz. This ERZIA amplifier is comprised of three amplification stages that delivers greater power in a smaller footprint at a higher efficiency.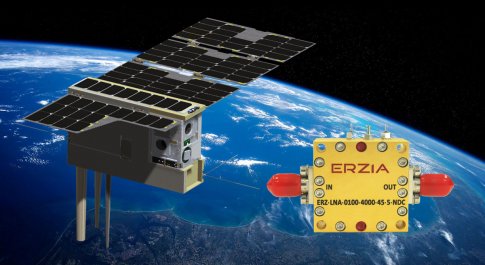 IN THE FIELD
ERZIA COTS AMPLIFIER GOES TO SPACE INSIDE NASA'S CUBESAT
New technologies and concepts applied to rocket and satellite systems are becoming standardized and evolving very fast. Technologies like CubeSats, NanoSats, MicroSats, and reusable launchers are making the access to space cheaper and easier for applications that 10 years ago would be impossible to even imagine. An example of this application is NASA's CubeRTT mission, which implements a complete radiometer with on-board data processing to demonstrate the Radio Frequency Interference mitigation in space.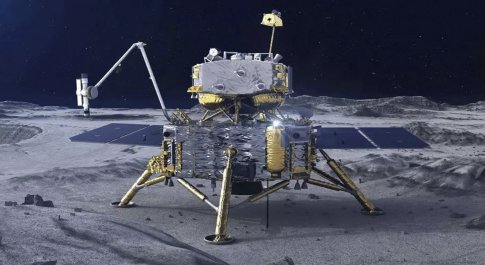 IN THE FIELD
ERZIA RF AMPLIFIERS ENABLING CHANG'E-5 MOON EXPLORATION
ERZIA has long designed, developed, and manufactured space qualified RF and microwave devices for the space/aerospace industry. ERZIA amplifiers were instrumental in a breakthrough mission with China's Chang'e-5 moon lander probe, which collected the youngest lunar samples ever and delivered them to Earth via a lunar orbiter in December, 2020.
"ERZIA is proud to have been involved in China's Chang'e lunar space program since 2013. At that time, four of our amplifiers helped power the scientific instrumentation on the record-setting Yutu rover, which operated successfully for 31 months on the moon's surface," said David Diez, ERZIA Managing Director.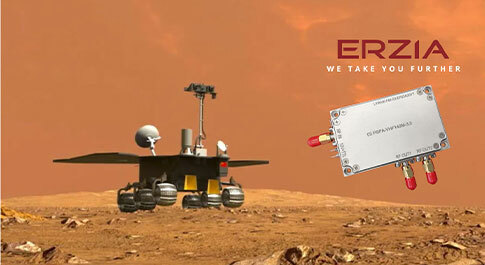 IN THE FIELD
ERZIA Amplifiers Enable China's Zhurong Rover Instruments to Analyze Martian Soil.
ERZIA's AOTF (Acousto Optic Tunable Filter) RF drivers are operating in China's Zhurong Rover Instrumentation, specifically in the MarSCoDe (Mars Surface Compound Detector), which uses the latest spectroscopy technology to analyze the composition of the Martian rocks and soil.
REQUEST OUR LATEST SPACE HERITAGE PRODUCT GUIDE
A number of ERZIA high performance amplifiers and low noise amplifiers been widely adopted to meet the needs of the most demanding space programs. Contact us to request our Space Heritage Product Guide.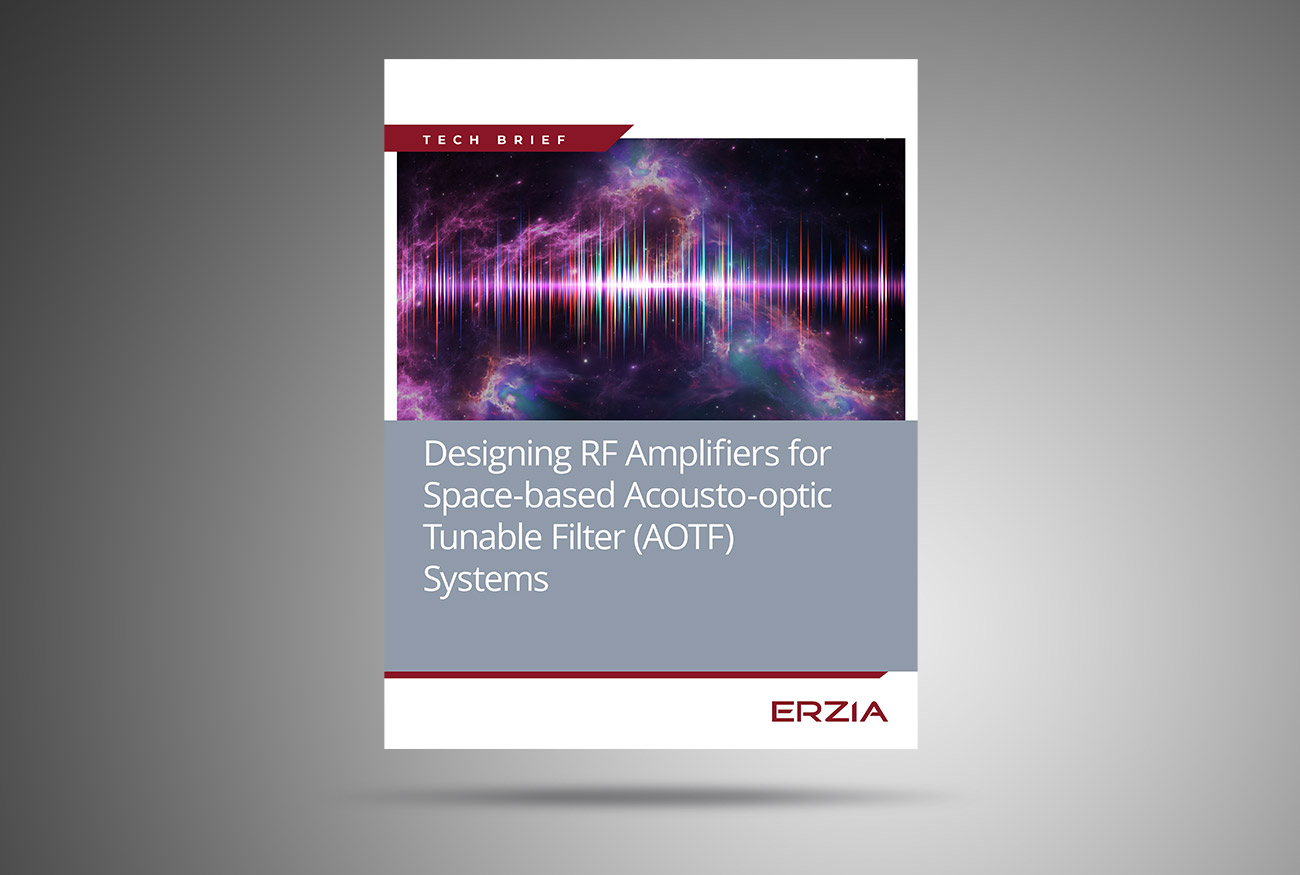 HOW TO DESIGN RF AMPLIFIERS FOR SPACE-BASED ACOUSTO-OPTIC TUNABLE FILTER SYSTEMS
Designing and building an RF amplifier that can boost a low power generated RF signal required by an AOTF crystal that acts as an optical fiber may appear to be easy for experienced RF designers. However, the special conditions required for space-based scientific instruments make this task an interesting challenge.