Posted: Tuesday, July 19, 2022
ERZIA Technologies has launched the new Electronic Warfare postgraduate program along with three other renowned Spanish companies at the University of Cantabria in Santander, Spain. ERZIA is proud to join forces with Indra, Sener, TTI, and the Defense Industry Cluster (CID), providing guidance, assistance with the curriculum, and financially supporting the graduate course. The program is launching as a specialization course for 2022/2023, with plans to become a Master's Degree in the following academic year.
The Electronic Engineering program at the University of Cantabria is well known and recognized as one of the best in Spain, however, until now, there were no further studies focused on the use of electromagnetic technology in defense. With an increasing demand from governments and Spanish companies for personnel specialized in the field, ERZIA is delighted to join forces in support of this program. Recent engineering graduates can now opt to further their studies in this exciting and growing field, and potentially increase their employability and salary rate.
The electromagnetic spectrum is also extremely important in our daily lives and economy. Without GPS, TV, mobile phones, and radio, chaos would certainly ensue and cause serious economic repercussions. In our world today, the highways of communication and sensors (let's not forget the Internet of Things) rely more and more on the electromagnetic field to channel the gigantic flow of data that we generate and consume. Thus, having the means and knowledge to defend our use of the electromagnetic spectrum is always vital, whether in times of peace or in times of conflict.
The program's syllabus consists of 6 subjects with more than 260 teaching hours, practical activities, and visits to companies and units of interest, thus completing a graduate degree with 26 credits. The syllabus aims to achieve a good balance between the different technical and operational areas so that future professionals will have a global vision of the subject. For this purpose, a team of university professors, officers of the Spanish Armed Forces (FAS), and engineers with more than 20 years of experience in the field will join forces to cover the ambitious program and offer the 360º vision that has been the objective of this course since its conception.
ERZIA is proud and honored to support this initiative, sponsoring 3 students per year in the program. "We are excited for what this will bring to the academic world, the Spanish defense, and the EW field in general. We have always been supportive and are happy to give back to the community that has helped us become one of the top microwave companies in the world" said Luis Garcia, ERZIA's CEO.
About ERZIA
ERZIA specializes in the design and manufacturing of radiofrequency and microwave devices. Founded almost 20 years ago, it is a leading global supplier of microwave amplifiers, filters, frequency converters, and other integrated equipment, with a special focus on high-performance, high-reliability applications such as Defense, Aeronautics, and Space. VIDA by ERZIA, the company's maritime satcoms division, serves ships around the world looking for custom and unique telecoms solutions at sea. ERZIA is headquartered in Santander, Spain with a subsidiary company located in Alexandria, VA, USA.
Contact
Gilcelia dos Santos
Marketing Director
gil.santos@erzia.com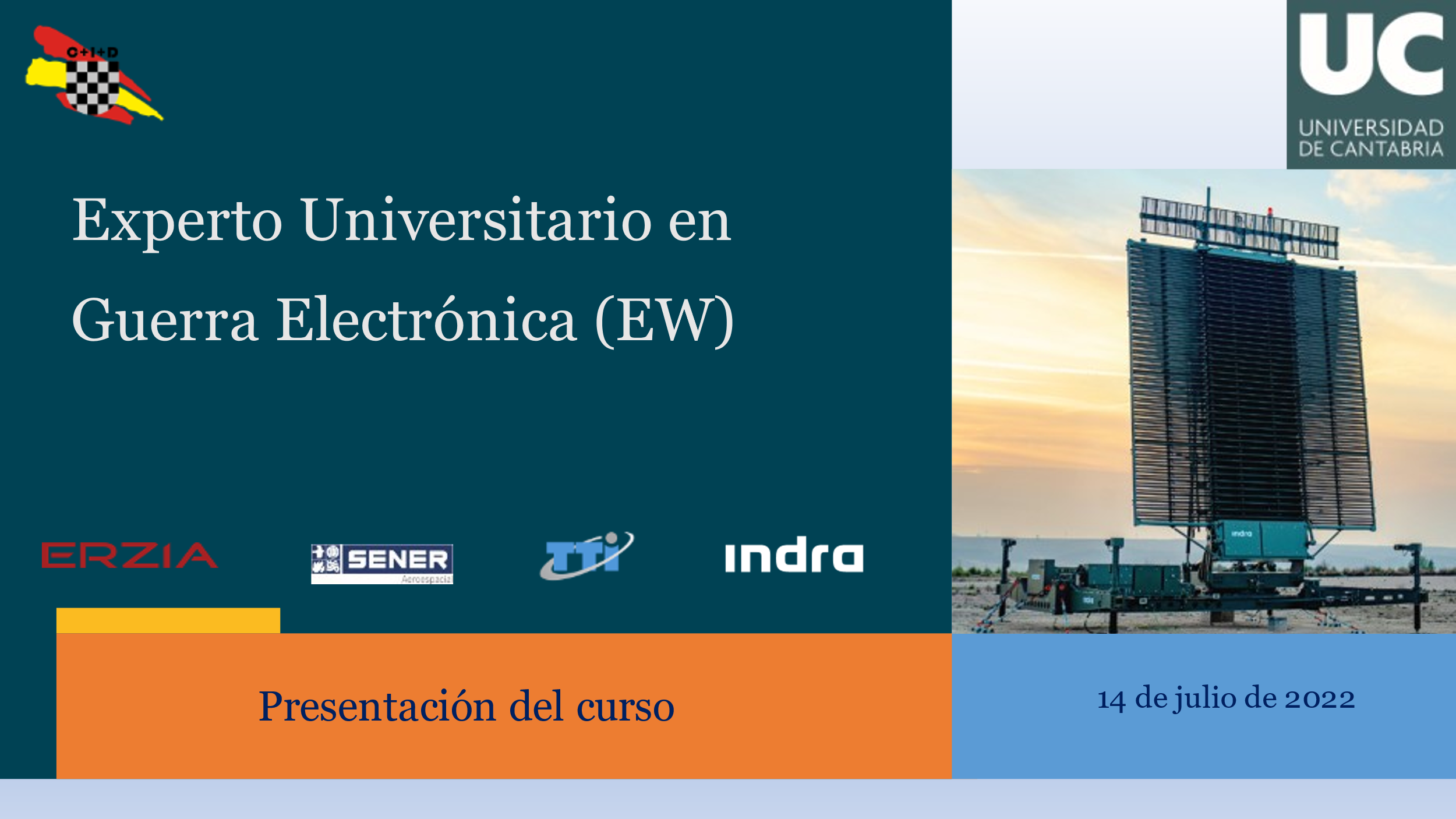 Share