Posted: Wednesday, January 12, 2022
We are excited to announce the latest release of the ERZIA Product Guide. The current lineup of ERZIA products includes some of the most robust LNAs and HPAs listed by bandwidth, several new Microwave Assemblies, and a brand new line up of MW and RF Suspended Substrate Filters.
Due to their extreme reliability, performance efficiency, compactness and quality, ERZIA products continue to enjoy a reputation for innovation and excellence within SATCOM, EW, Radar, Space, Laboratory Testing and Telecommunications arenas and many other commercial applications such as the Automotive industry.
Individual Product Data Sheets and ordering information can be found under each product category here: https://www.erzia.com/products
Fill out the form below to download our Product Guide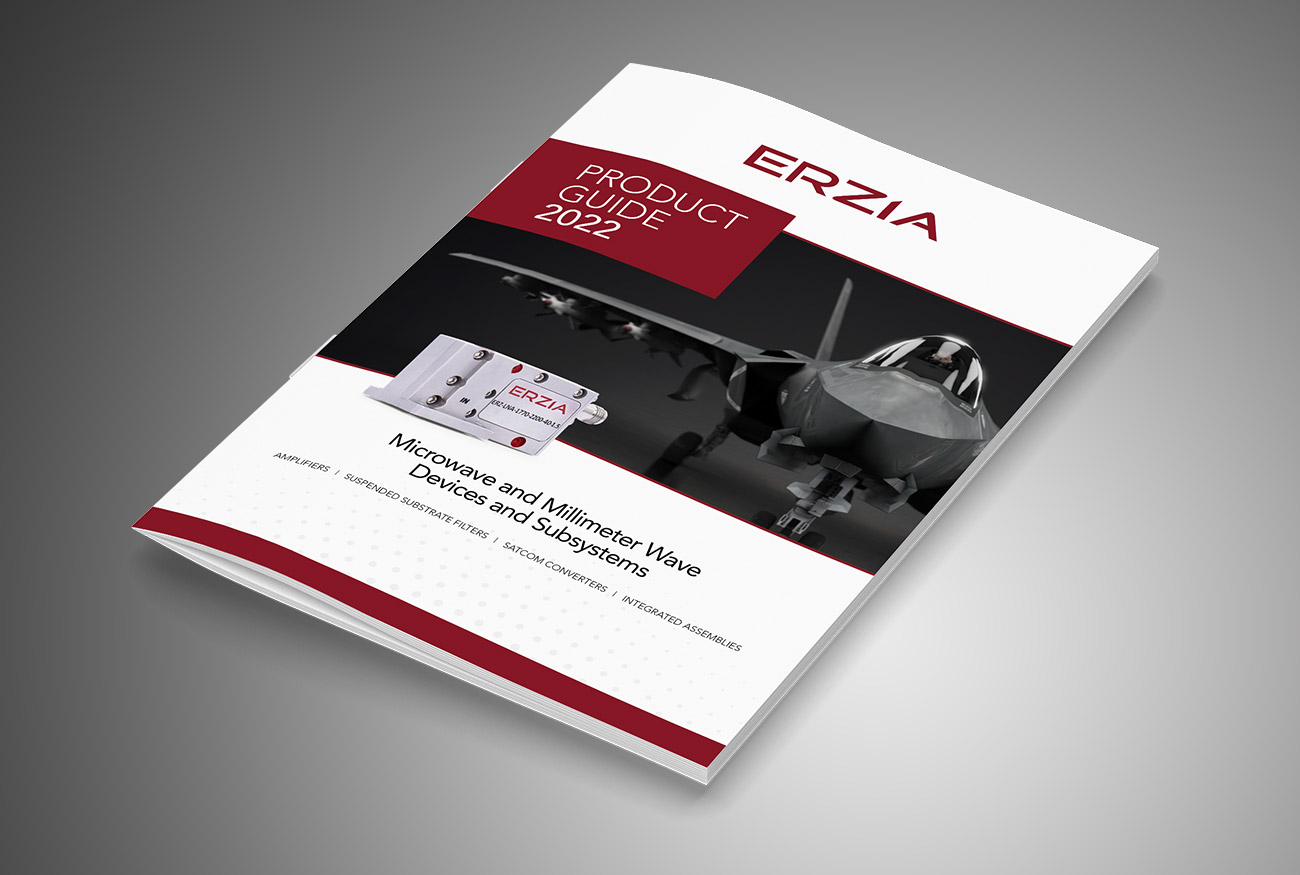 Share