Posted: Friday, October 29, 2021
Test & Measurement equipment are essential to characterize and test the parameters required to generate reliable and accurate measurements of devices from R&D to full production stages. This equipment is widely used in environments from laboratories in universities to large companies working in the RF industry. Developers of test equipment and new measurement techniques must keep pace with innovative technologies.
Test & Measurement equipment are comprised of extremely complex systems that are constantly evolving as the RF industry grows, incorporating new products and technologies that need to be characterized. Each new development in technology presents new measurement challenges and sometimes creates the need to develop a new kind of test instrument.
ERZIA has proudly collaborated with Focus Microwaves by supplying RF amplifiers that can be easily connected to their load pull systems and allow extremely accurate and reliable measurements with their tuners for high frequency on wave measurements.
Manuel Sigler, sales engineer at ERZIA says: "It´s a pleasure to supply ERZIA RF modules to be used within Focus Microwaves equipment, both companies share a common passion for the RF industry and the same philosophy to manufacture reliable and accurate devices, I think this is a perfect match".
ERZIA has earned an enviable reputation for providing components proven to survive under extreme environmental conditions. Therefore, the accuracy and reliability of ERZIA products match perfectly with Focus products and need to bring new solutions that address the ever-changing demands of the RF landscape. "We have collaborated with ERZIA for over six years now as they have consistently delivered reliable amplifiers with industry leading specifications. The level of support we have received through the years is unmatched and this is true from the sales team all the way to the R&D team, I would recommend ERZIA to all my customers", stated Vince Mallette, Executive Vice President of Focus Microwaves.
You can also check out all of our COTS amplifiers here:
High Power Amplifiers
Low Noise Amplifiers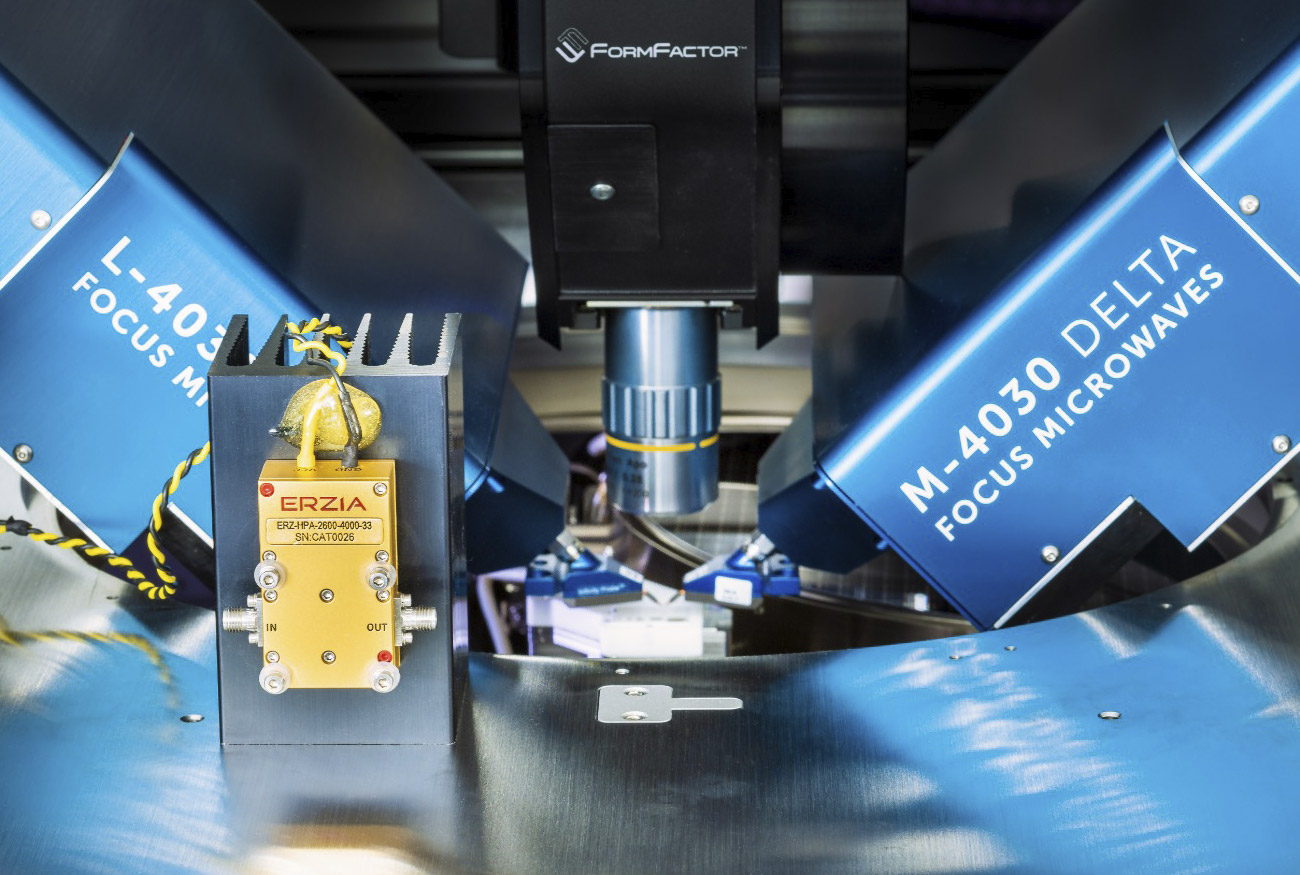 Share