Posted: Wednesday, October 6, 2021
ERZIA Technologies, a full-service RF/microwave amplifier and integrated assembly company delivering COTS solutions for high-performance/high frequency applications, is pleased to announce that we will be exhibiting in person in booth B14 at the upcoming Association of Old Crows (AOC) Europe Conference and Exhibition in Liverpool, UK October 12th-13th, 2021.
"After almost two-years off from live events we're very much looking forward to connecting personally with our customers and friends in the EU's Electronic Warfare community," said David Diez, ERZIA's managing director. "We have a number of exciting product and technology developments to share that will be of great interest to microwave system designers."
AOC Europe is a pivotal event for companies and professionals involved in Electronic Warfare (EW), Electromagnetic Spectrum Management Operations, Cyber Electromagnetic Activities (CEMA), Information Operations (IO) and other information-related capabilities.
ERZIA sales and engineering representatives will be on-hand to review the latest RF/microwave components and integrated assemblies. Attendees are invited to stop by Booth B2 and learn about our industry-leading low noise amplifiers (LNAs), wideband high-power amplifiers (WHPAs), frequency converters, switched filter banks, RF front-ends, and recently released suspended substrate filters.
Joining ERZIA in Booth B14 will be staff from ASPEN Electronics, ERZIA's UK exclusive distributor/representative. In addition, ERZIA sales representatives MRC Gigacomp (Germany), Celte S.p.A. (Italy), and Deh-Ron Ltd. (Israel) can also be reached.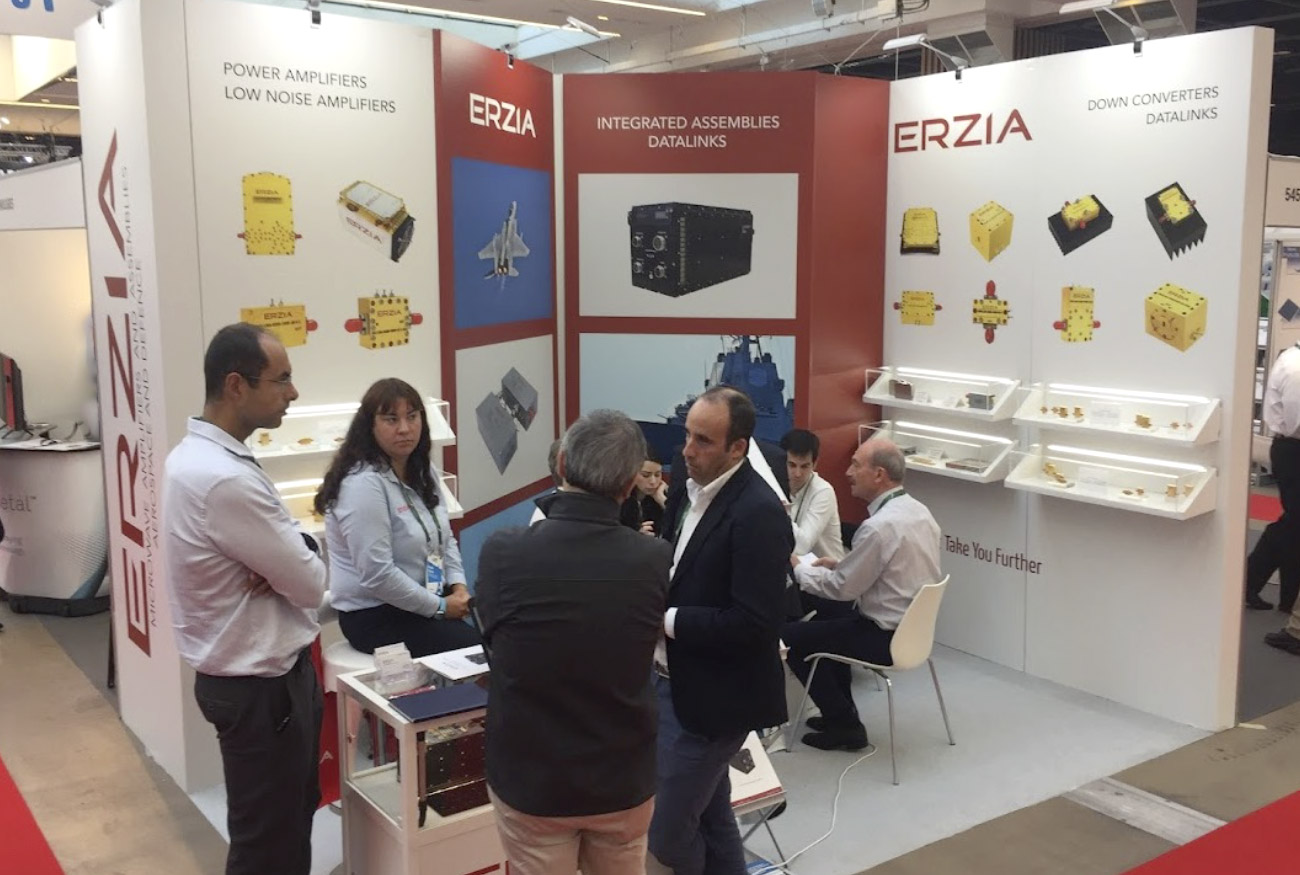 Share