Posted: Friday, September 11, 2020
Microwave High Power Amplifiers (HPA) are a key component on every RF and microwave system. In this product review we discuss how Wideband High Power Amplifiers (WHPAs) play an important role to boost RF power levels for antennas (or TWTAs) and deliver RF energy.
WHPAs serve the needs of RF system designers who require more power and additional bandwidth while optimizing size and efficiency when high reliability and excellent performance are critical. ERZIA WHPAs are well suited for 5G and 6E, electronic warfare, satellite communications, aviation connectivity, and other applications that require higher bandwidths, higher frequencies, higher power levels, and robust, reliable hardware.
Download our product review to learn more: Product review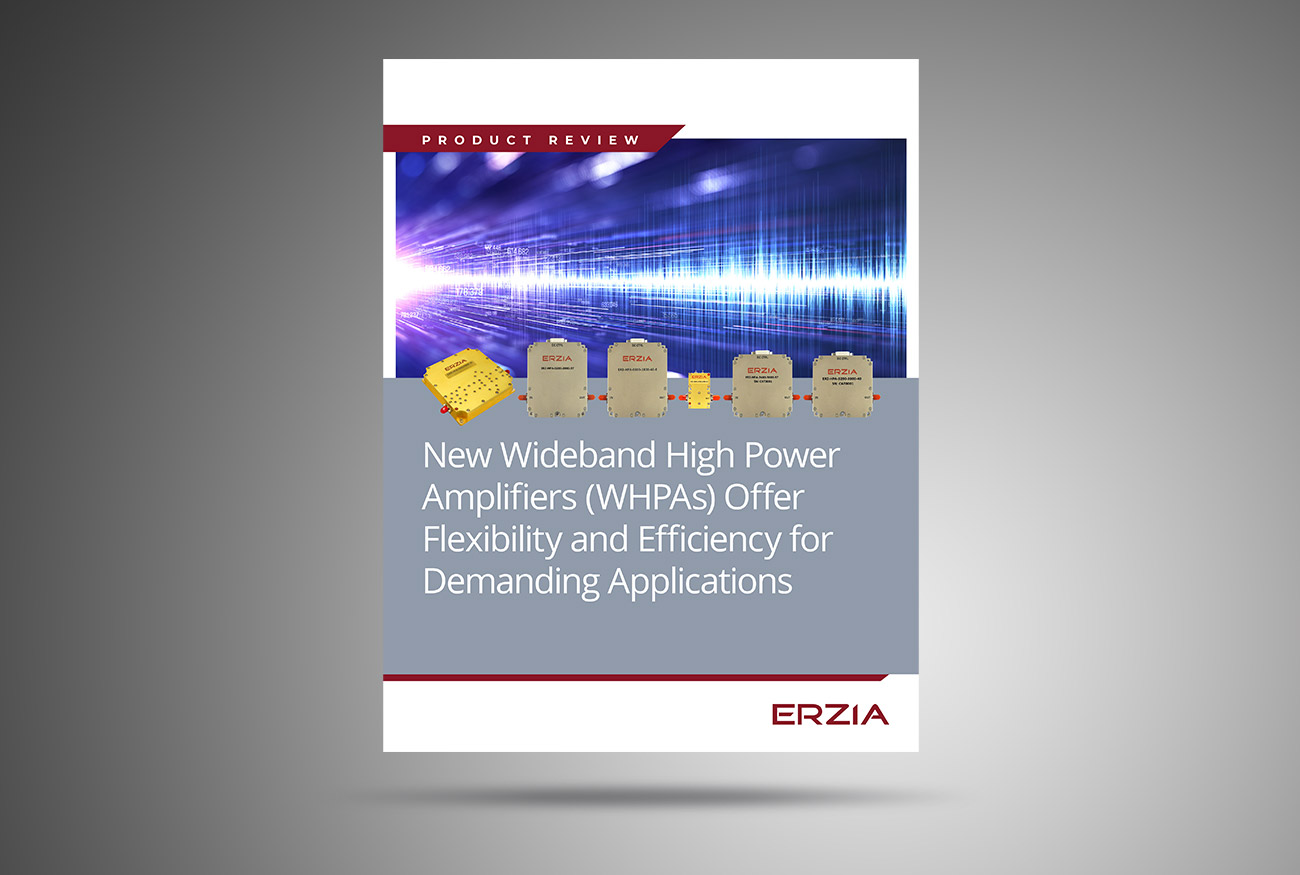 Share